The BendPak product has been discontinued.
This page exists for informational purposes only.
Our newest line of XPR-Series 2-Post lifts offers a wide selection of durable, safe and reliable systems for virtually every lifting application. Specifically, the powerful and secure asymmetric XPR-10AC is an incredibly rapid lift with a robust menu of features to increase efficiency and productivity, without overwhelming you with serviceable parts and necessary maintenance. The results are lower operating expenses and higher productivity. If you're looking to make more money in less time than ever before, you'll find that the new XPR-10AC lift is the perfect addition to your shop.
Don't get us wrong—we like to keep it simple at BendPak, but we definitely don't dumb it down. Featuring a revolutionary 30° rotated column scheme for added door-opening clearance, the XPR-10AC minimizes costly damage to customer vehicles and interior car access, even when it's between the posts. Plus, the unique Tru-Metric carriage and arm design combine to give users the ability to load vehicles either symmetrically (centerline of vehicle at column) or asymmetrically (centerline of vehicle behind column). It's completely up to you.
This two-post model easily has the capacity to lift some of your largest full-sized pickups and commercial vehicles, yet still provide specific capability for sport and compact cars, both foreign and domestic—the XPR-10AC is a rugged, close-top model lift with a 10,000-lb. maximum capacity. And when it comes to ease of use, our dual-synchro equalization system and user-friendly controls are the stuff of legends.
All of BendPak's clearfloor asymmetric model lifts feature dual "direct-drive" low-pressure cylinders that minimize leakage and reduce the workload placed on the entire hydraulic system. This exclusive BendPak design feature saves you maintenance costs throughout the life of your lift—you aren't going to find friendly sensibility like this anywhere else. Some more BendPak XPR-Series exclusives include: 16 individual maintenance-free UHMW load bearings, single-piece columns, triple-telescoping arms, extra-tall lifting carriages and oversized 5" cable sheaves to vastly extend the life expectancy of moving suspension components. And, to better cater to your specific lifting needs, we offer similar model lifts with optional specialty arm configurations.
The entire XPR-Series is a reflection of BendPak's continuing commitment to producing lifts of only the highest quality, maximum safety and utmost reliability. Featuring the most advanced engineered technology available in the industry, these lifts are built to safety standards well above normal OSHA/ALI/ETL requirements. The XPR-Series lifts include a wealth of standard and optional features to support the operator's need for performance and security. Combined with BendPak's tradition of durable, reliable construction, the XPR-Series has become the new industry benchmark that others are sure to follow.
Whatever your requirements, there's a BendPak XPR-Series 2-Post lift designed to meet your needs. The XPR-Series offers an abundant roster of options and accessories that allows you to fully tailor your lift to your unique circumstance. But long before you start looking at options, you'll be impressed with the long list of standard features and capabilities packed into every BendPak XPR-Series lift.
Bottom line—when you buy BendPak, you can expect a significant boost in performance and life expectancy. In fact, your BendPak XPR-9FD might be the last lift you ever purchase. No one surpasses us in quality and safety. Not now, not ever. When you get a BendPak, you get more than just a fantastic lift. You get peace of mind. That's the BendPak benefit.
Getting the right lift for your application is easy with the help of your local BendPak dealer or by investigating the customer focused product materials found on our website.
Need a wider drive-thru clearance? Consider the XPR-10ACX.
Every XPR-10AC comes with:
30° rotated columns
The XPR-10AC features rotated columns for added clearance when opening vehicle doors. At the same time, swing-away arms provide a larger drive-thru clearance.
Two lifts in one


Our asymmetric models feature the exclusive Tru-Metric arm design to provide variable arm-position configurations—either symmetric or asymmetric, providing greater versatility for greater service capability. It's like two lifts in one.
Clearfloor convenience
Our clearfloor models provide unobstructed floor space allowing technicians to easily move toolboxes, transmission jacks, oil drains and other equipment underneath the elevated vehicle.
Triple-telescoping front arms and two-stage rear arms
Increases overall arm positioning for lifting a variety of different wheel base vehicles. Overall arm sweep and minimum arm reach are also extended to precisely lift vehicles that have unibody construction, OEM recommended pick-up points and wide and / or narrow wheelbase configurations.
Optional column extension
Gives you the flexibility of increasing the overhead clearance to maximize the vehicles you can service.
Low-profile, dropped-end frame contact pads
Squeeze under even the lowest compact and sport vehicles.
Included truck and van adapters
Others might charge extra for these necessary adapters, but they're standard with every XPR-Series lift. Ideal for trucks and vans with running boards or auxiliary fuel tanks.
Lowered arm tube supports
To minimize the chance of damaging vehicles with low-hanging vehicle doors, we completely redesigned our arm tube supports to allow for better clearance.
Automatic arm restraints
Each arm is equipped with durable arm restraints that automatically engage each time the lift is raised. When the lift is lowered, the gear arm restraints automatically disengage to provide easy positioning of the lift arms.
Taller lift carriages
Take a close look at our lift carriages (the lifting assembly that the arms are attached to) and then take a look at the competition. You'll notice our 53" tall carriages are considerably taller than most, which minimizes the stress placed on the load bearings and columns.
Maintenance-free load bearings
Rather than using roller bearings that need to be constantly lubricated, every XPR-Series lift carriage uses high-tech UHMW (ultra-high molecular weight polyethylene) load bearings that never need lubrication and are designed to last the entire life of the lift.
Single-piece columns
We purposely manufacture the columns using single-piece construction for added strength and less fatigue under heavy load conditions.
Wide or narrow selection
Wide or narrow designs are available, allowing you to maximize your floor space. The XPR-10AC is the narrow frame version of our asymmetric clearfloor XPR-Series lift line. Check out the super-wide XPR-10ACX if you need to accommodate larger vehicles.
Dual direct-drive technology
By utilizing two, low-pressure HVLP direct-drive cylinders, we've eliminated the need for lifting chains or screw mechanisms most commonly found on other lift designs. HVLP direct-drive technology offers better reliability, smoother operation and less maintenance. High-volume, low-pressure equates to less workload placed on the entire hydraulic system.
Single-point safety release
The single point safety release and "dead man" style operation controls makes every one of our XPR-Series lifts easy to operate and safe to use.
On the level
Our dual-synchro equalization system maintains equal lifting and provides operators with a stable, level vehicle working condition.
Auto shutoff
A rigid, padded safety shutoff bar automatically stops the lift should a vehicle come in contact with overhead structure.
Industrial-grade hydraulic cylinders
Integrated into every XPR-Series hydraulic cylinder is a one-piece, pilot fitted, machined steel piston that is wrapped with specially designed, pressure loaded U-cup piston seals, backups and wear bands that virtually eliminate any fluid bypass. The micro-smooth chrome-rod is machined from high-yield, ground and polished C-1045/50 micro-alloy steel and plated to a minimum of .001" diametrically, to ensure superior cylinder operation and life. The superior-design high durometer, mechanically-loaded rod seals make rod leakage is a thing of the past while a specially formulated abrasion-resistant urethane rod wiper provides exclusion protection. The welded cylinder body is made from robust steel tubing produced to exceed ASTM specifications. This combination of superb base material and superior processing ensures that the cylinders remain straight, smooth and last a very long time.
High-speed hydraulics
Free-flow, high-pressure 3/8" hydraulic lines, a high-flow pump and integrated AC power-unit increase ascent and descent speed rates for enhanced productivity.
Durable powder-coat finish
All XPR-Series lifts feature a durable powder-coat finish that gives the metal a high-quality, extremely durable finish which can withstand even the harshest environmental or chemical conditions. Unlike other companies that claim to powder coat, we take pride in our meticulous 10-step process. First, all parts are visually inspected before being sandblasted. Afterwards, the parts are washed in our 5-stage phosphate tanks that can accommodate parts up to 25' long. Once cleaned, they're immediately dried to avoid rust production, and then outgassed. Outgassing pre-bakes the parts in a curing oven, reducing the possibility of blemishes that may be hiding in the pores of the metal. If not properly outgassed, imperfections in the metal may bubble during the curing process and most likely will cause chips in the powder. After the parts are washed and outgassed, any surfaces and / or threaded holes that need to be masked or plugged, are done so with high-temperature masking tape and silicone plugs. Next, the parts are given a quick thinner wipe to remove any light debris or fingerprints, before being hung on an electrostatically grounded conveyor line. The powder is finally applied using an electrostatic spray gun. The powder "sticks" to the surface in a fashion similar to how dust sticks to a television screen. Once the parts are powder coated, the carts are rolled into our curing oven and baked at 400° F for 45 minutes.
Detailed instructions
Included with every lift are detailed installation and maintenance instructions, graphic safety decals, maintenance decals, vehicle lifting point guide and a safety instruction placard to train personnel on proper safety procedures and maintenance guidelines.
*Not all BendPak lift models meet the standards as prescribed by ANSI/ALI ALCTV-2006 or ANSI/UL 201. Consult www.autolift.org for a complete list or contact BendPak via contact@bendpak.com.
10,000-lb. lifting capacity
Padded overhead safety shutoff bar
Exclusive Tru-Metric arm design provides more versatile arm positioning
30° rotated single-piece columns
Single-point safety release
Wide or narrow drive-thru configuration
Drop-end arms provide a lower pad height
Dual hydraulic direct-drive cylinders
Oversized 53" tall carriage for superior strength and durability
Electric / hydraulic power system
Large, 17" x 19" A36 steel base plate
Self-lubricating dura-glide UHMW polyethylene bearing system
Safety locks in each column spaced every 3"
Automatic arm restraints
Heavy-duty 3/8" aircraft-quality equalizer cables
Oversized cable sheave diameter reduces cable fatigue
8-piece truck and van adapter set comes standard
Triple-telescoping and low-profile arm options available



---
Lifting capacity*: 10,000 lbs. / 4,536 kg

*Max capacity / front axel: 5,000 lbs. / 2,268 kg
*Max capacity / rear axel: 5,000 lbs. / 2,268 kg

Overall height: 145" / 3,683 mm
Overall width (outside of base plate): 132" / 3,353 mm
Width (outside of columns): 126" / 3,200 mm
Floor to overhead switch: 141" / 3,581 mm
Inside columns: 99" / 2,515 mm
Front arm min reach: 23-1/2" / 597 mm
Front arm max reach: 43-3/4" / 1,111 mm
Rear arm min reach: 40-1/2" / 1,029 mm
Rear arm max reach: 58" / 1,473 mm
Min pad height: 4" / 102 mm
Rise: 69" / 1,753 mm
Lift height max (pad only): 73" / 1,854 mm
Lift height max (6" adapter): 79" / 2,007 mm
Drive-thru clearance: 89" / 2,261 mm
Motor: 220 VAC / 60 Hz / 1 Ph
Time to full rise: 45 sec
Max load per arm: 2,500 lbs. / 1,134 kg
Shipping weight: 1,770 lbs. / 805 kg
Shipping dimensions: 151" x 18" x 51" / 3,835 mm x 457 mm x 1,295 mm
*Not all BendPak lift models meet the standards as prescribed by ANSI/ALI ALCTV-2006 or ANSI/UL 201. Consult www.autolift.org for a complete list or contact BendPak via contact@bendpak.com.
Featured accessories for the XPR-10AC
Llámenos GRATIS en USA al:
1-800-253-2363

Preguntas Frecuentes
---
Breve Información
| | |
| --- | --- |
| Lifting capacity: | 10,000 lbs. |
| Overall height: | 145" |
| Overall width: | 132" |
| Min pad height: | 4" |
| Rise: | 69" |
| Motor: | 220 VAC / 1 Ph |
| Rise time: | 45 sec. |
| Shipping weight: | 1,770 lbs. |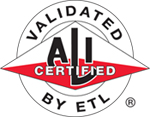 Vea toda la información »
Envío de Pedido Gratis
Dentro de U.S.A.*
Información
Acerca de este Producto
Descargue
El Manual de Instrucciones
Vea & Descargue
Nuestros Catálogos de Productos