The BendPak product has been discontinued.
This page exists for informational purposes only.
BendPak's HD-Series 4-post lifts are the equipment kings of any shop. In particular, this HD-27 is engineered to master even your most strenuous lifting demands. It's the sturdy backbone you want behind your business; especially if you're working with huge commercial vehicles. Built right into every HD-Series lift is a laundry list of key features as long as your arm. BendPak offers you the absolute best value in industrial service equipment, and we prove it with every vigorous raise and every controlled descent. Our competitors might say we overdo it, but we don't just include components for the sake of frills and flash. We design our lifts with the attributes we feel should come standard with every lift—the kind of lift we would want to (and do) own. You can always count on BendPak lifts for increased durability, safety and productivity. Spend less time worrying about what you're working under and more time doing what you love. Our lifts are second to none and recognized the world-over as benchmarks of dependability and quality. Heck, it's how we got our slogan.
Looking for slightly different lifting capabilities? Check out the extended HD-27X or the HD-18 for extra length or reduced lifting capacity, respectively.
Dependable design
4 heavy-duty, high-quality, stainless steel lifting cables and a single hydraulic cylinder mounted underneath the runway makes this lift the most durable, maintenance-free lifting system on the market.
12" diameter cable sheaves
Maybe they're a bit on the large size, but these super-sized sheaves reduce stress and fatigue on the axles, sheaves and cables, adding years of service life to each component. After all, the larger the sheaves, the longer the cable life. When you buy BendPak, we throw in peace of mind as a free gift.
Multi-level locking positions
The HD-27 is equipped with multiple adjustable height locking positions for variable-height parking. A convenient push-button pneumatic safety lock control releases all four independent safety locks simultaneously.
Heavy-duty aircraft cable
Each lift is supplied with 4 high-quality stainless steel lifting cables, rated at 40,000 lbs. each. The combined rating of these cables is more than 592% of the maximum lifting capacity of the entire lift! And we make sure it looks tidy too—all lifting cables are fully enclosed within the lift structure itself.
Electric / hydraulic power system
We incorporate maintenance-free electric hydraulic power systems into each lift for ultimate dependability, and all controls are conveniently located within close reach.
Large base plates
12" x 12" base plates provide a solid foundation for the HD-27.
Single hydraulic cylinder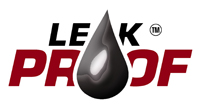 Each lift is equipped with a single hydraulic cylinder, hidden away under the runway for minimum exposure and maximum reliable performance. Our industrial-grade hydraulic cylinders feature a single-piece, pilot fitted, machined steel piston, wrapped with specially designed, pressure loaded U-cup piston seals, backups and wear bands to virtually eliminate fluid bypass. The micro-smooth chrome-rod is machined from high-yield, ground and polished C-1045/50 micro-alloy steel and plated to a minimum of .001" diametrically, to ensure superior cylinder operation and life. The superior-design high durometer, mechanically-loaded rod seals make rod leakage is a thing of the past while a specially formulated abrasion-resistant urethane rod wiper provides exclusion protection. The welded cylinder body is made from robust steel tubing produced to exceed ASTM specifications. This combination of superb base material and superior processing ensures that the cylinders remain straight, smooth and last a very long time. An integrated flow restrictor provides a controlled descent in the case of an unexpected hose rupture.
Durable powder-coat finish
All HD-Series lifts feature a durable powder-coat finish that gives the metal a high-quality, extremely durable finish which can withstand even the harshest environmental or chemical conditions. Unlike other companies that claim to powder coat, we take pride in our meticulous 10-step process. First, all parts are visually inspected before being sandblasted. Afterwards, the parts are washed in our 5-stage phosphate tanks that can accommodate parts up to 25' long. Once cleaned, they're immediately dried to avoid rust production, and then outgassed. Outgassing pre-bakes the parts in a curing oven, reducing the possibility of blemishes that may be hiding in the pores of the metal. If not properly outgassed, imperfections in the metal may bubble during the curing process and most likely will cause chips in the powder. After the parts are washed and outgassed, any surfaces and / or threaded holes that need to be masked or plugged, are done so with high-temperature masking tape and silicone plugs. Next, the parts are given a quick thinner wipe to remove any light debris or fingerprints, before being hung on an electrostatically grounded conveyor line. The powder is finally applied using an electrostatic spray gun. The powder "sticks" to the surface in a fashion similar to how dust sticks to a television screen. Once the parts are powder coated, the carts are rolled into our curing oven and baked at 400° F for 45 minutes.
Non-skid runways
Gives you maximum grip, even when the runway surface is wet or oily.
Integrated design
Lifting cables, airlines, safety latches and sheaves are all fully enclosed.
Longer approach ramps
These approach ramps were designed a little longer to help when loading low ground clearance vehicles. It's the little bit that makes a big difference.
Automatic safety locks
Aircraft-quality stainless steel and aluminum pneumatic cylinders release all 4 locks simultaneously with the simple push of a button. The spring-loaded safety locks automatically engage continuously as the lift is raised. For added safety, a secondary lock system acts as a slack-cable device to engage in the unlikely event of cable failure.
*Not all BendPak lift models meet the standards as prescribed by ANSI/ALI ALCTV-2006 or ANSI/UL 201. Consult www.autolift.org for a complete list or contact BendPak via contact@bendpak.com.
27,000-lb. lifting capacity
Runways include rail-kit for optional accessories
Runways adjust for different tread widths
Electric / hydraulic power system
Single 5" hydraulic cylinder mounted underneath runway
Fully enclosed lifting cables, safety locks, and sheaves
Internal anti-sway slider blocks in each column
Pneumatic push-button safety release
Features heavy-duty 3/4" aircraft cable
Safety locks enclosed in columns minimize pinch points
Oversized sheave diameter reduces cable fatigue
Oversized self-lubricating cable rollers
Rugged 4" main sheave axles
Multi-position safety locks in each column
Customizable power unit location
Runways feature non-skid surface
Optional drive-thru ramps available
Optional drip trays available
Optional 9k, 12k, 15k-lb. capacity rolling jacks available






---
Lifting capacity*: 27,000 lbs. / 12,247 kg

*Max capacity / front axle: 13,500 lbs. / 6,124 kg
*Max capacity / rear axle: 13,500 lbs. / 6,124 kg

Overall width: 154" / 3,912 mm
Outside length: 257" / 6,528 mm
Overall length: 297" / 7,544 mm
Height of columns: 93" / 2,362 mm
Runway min height: 8-1/2" / 216 mm
Max rise: 60" / 1,524 mm
Max lifting height: 68-1/2" / 1,740 mm
Width between posts: 134" / 3,404 mm
Runway width: 22" / 559 mm
Width between runways: 38" – 56" / 965 mm – 1,422 mm
Length of runways: 263" / 6,680 mm
Min wheelbase @ rated capacity: 185" / 4,699 mm
Min wheelbase @ 75% capacity: 160" / 4,064 mm
Min wheelbase @ 50% capacity: 135" / 3,429 mm
Min wheelbase @ 25% capacity: 110" / 2,794 mm
Locking positions: 9
Lock spacing: every 6" / 152 mm
Lifting time: 75 sec
Motor: 220 VAC / 60 Hz / 1 Ph
Note: An air supply (minimum: 30 psi / 3 CFM) is required for the safety-lock mechanisms to disengage. It is solely the responsibility of the end-user to provide, install and maintain the air supply.
*Not all BendPak lift models meet the standards as prescribed by ANSI/ALI ALCTV-2006 or ANSI/UL 201. Consult www.autolift.org for a complete list or contact BendPak via contact@bendpak.com.
Featured accessories for the HD-27
Llámenos GRATIS en USA al:
1-800-253-2363

Preguntas Frecuentes
---
Breve Información
| | |
| --- | --- |
| Lifting capacity: | 27,000 lbs. |
| Overall width: | 154" |
| Overall length: | 297" |
| Height of columns: | 93" |
| Max rise: | 60" |
| Length of runways: | 263" |
| Motor: | 220 VAC / 1 Ph |
| Shipping weight: | 5,581 lbs. |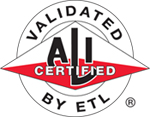 Vea toda la información »
Envío de Pedido Gratis
Dentro de U.S.A.*
Información
Acerca de este Producto
Descargue
El Manual de Instrucciones
Vea & Descargue
Nuestros Catálogos de Productos