PLS-10 subterranean parking lift available by special order only.
The PLS-10 allows vehicles to be parked in secure underground parking locations while allowing a second vehicle to be parked above. The rugged lift structure, hydraulic and power components are completely concealed below ground so there is no indication that a lift or additional vehicle is safely stored below.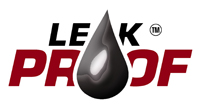 The PLS-10 parking lift is ideal for car enthusiasts whose passion for cars exceeds their space to store them. The PLS-10 makes it possible to use a garage with a lower ceiling height and utilizes a basement area below the garage or a pit constructed in the garage floor. If you have adequate ceiling clearance, it's possible to retrieve the lower vehicle without having to remove the upper vehicle. The PL-18000 can accommodate both cars and SUVs and may be configured as a
stand-alone lift or combined into rows of
multiple units. When installed in rows of multiple units, the lifts share columns dramatically increasing space efficiency. The rugged built design utilizes a dependable hydraulic and cable-based lifting system for ultimate efficiency and safe operation.
Double your space by parking two vehicles in the footprint of one parking stall
10,000 pound lifting capacity / 5,000 pounds per deck
Unobtrusive and secure - the lift and lower vehicle are completely concealed
Fail safe locking system
Aesthetically pleasing - canopy surface can be tiled to match surroundings
Multiple units can be installed side-by-side for use in condos, offices, etc.
Superstructure features durable powder-coat finish
Ideal for low-ceiling applications - use as verticle tandem parking to save space
Safe, easy to operate
Reliable electric-hydraulic power system
"Up/Down" operator push button station
Solenoid operated lowering
Pilot-operated check valve and "velocity fuses" on each cylinder in the event of catastrophic hose failure
Tapered toe guard protection around deck perimeter
Hydrauling bypass protection in the hydraulic circuit to prevent the system from exceeding the 3,000 PSI max lifting capacity
Maintenance configuration provides support in a raised position when engaged for safe inspection, maintenance and repair
Emergency stop button
5 HP 230V 1 phase power unit / optional voltage requirements available







---
*Not all BendPak lift models meet the standards as prescribed by ANSI/ALI ALCTV-2006 or ANSI/UL 201. Consult
www.autolift.org
for a complete list or contact BendPak via
contact@bendpak.com
.
Featured accessories for the PLS-10
Llámenos GRATIS en USA al:
1-800-253-2363

Preguntas Frecuentes
---
Breve Información
Envío de Pedido Gratis
Dentro de U.S.A.*
Información
Acerca de este Producto
Descargue
El Manual de Instrucciones
Vea & Descargue
Nuestros Catálogos de Productos